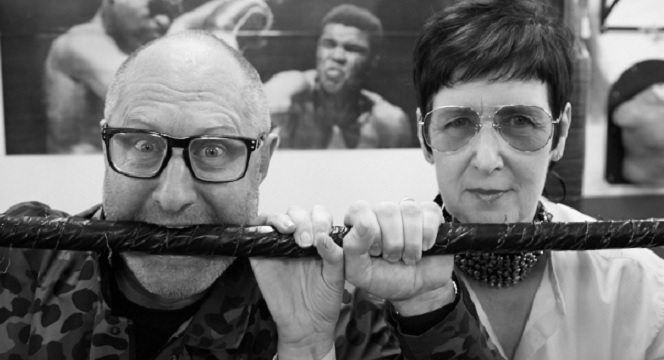 We're thrilled to announce that, just in time for Christmas, the trailblazing directing duo of Vaughan Arnell and Anthea Benton are back.
In the early 90s, the pair delivered seminal work for Levi's, Wrangler, and Stella Artois, as well as creating iconic music videos for artists such as George Michael and Jamiroquai. In the mid-90s they split to pursue their respective solo careers, but this year the duo decided to get the band back together.
 
"Bring Merry Back" is their first collaboration in over two decades, and is a suitably nostalgic elegy to sisterhood and the Yuletide spirit through the years. Big up to our friends at 18 Feet and Rising for making it happen.
 
If you're interested in reading more about the reasons they split up in the first place and what it feels like to be back together after so many years, check out this interview they did with Shots or watch a video from The Drum, below.
And learn more about Vaughan & Anthea here.