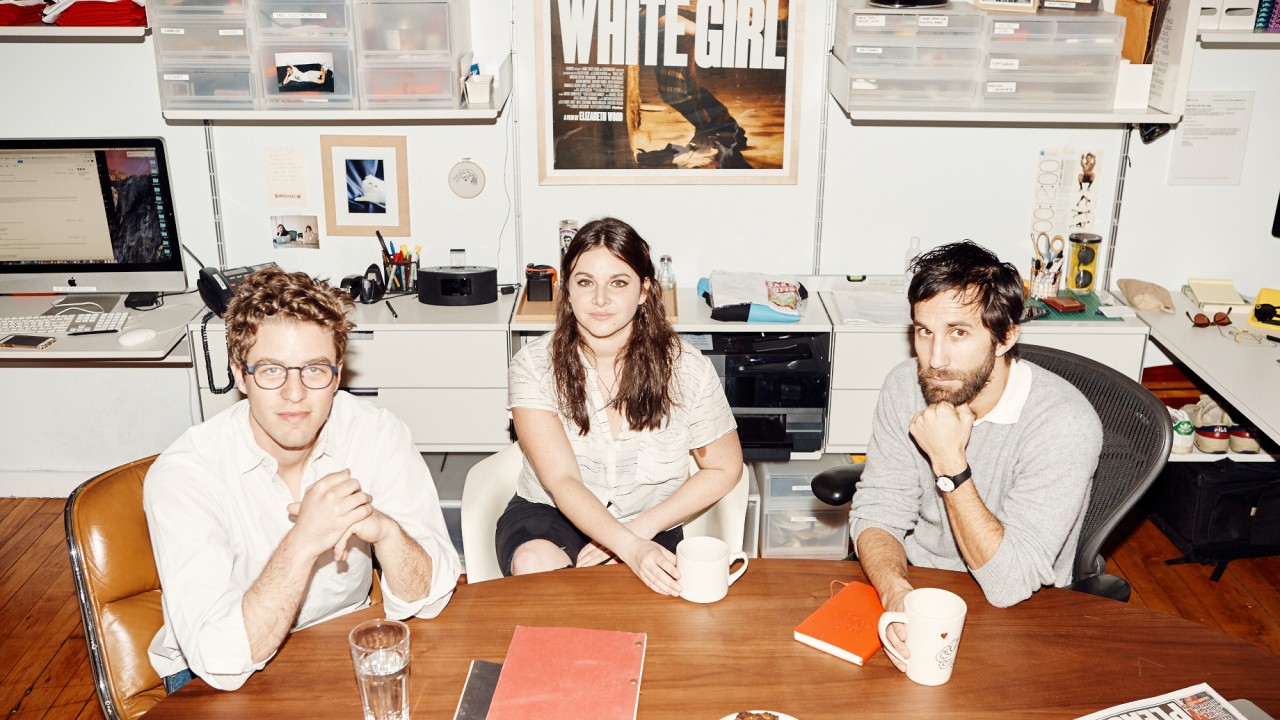 Before the term 'catfishing' was part of the general lexicon, Ariel Schulman and Henry Joost were two aspiring filmmakers who picked up a camera to capture a young man named Nev (Ariel's brother) in his online dating exploits.
This venture became a documentary that went on to premiere at Sundance and launch the television phenomenon that was Catfish on MTV. And with a feature and TV series under their belt, so began Ariel and Henry's esteemed directing career as Supermarché, a director duo that's tackled narrative and branded work alike, including this recent Elle Fanning short for Vogue.
The Coveteur profiles the directors (pictured above alongside their producer Orlee-Rose Strauss), their start in filmmaking, how Catfish happened, and what's up next. Read the full interview here.