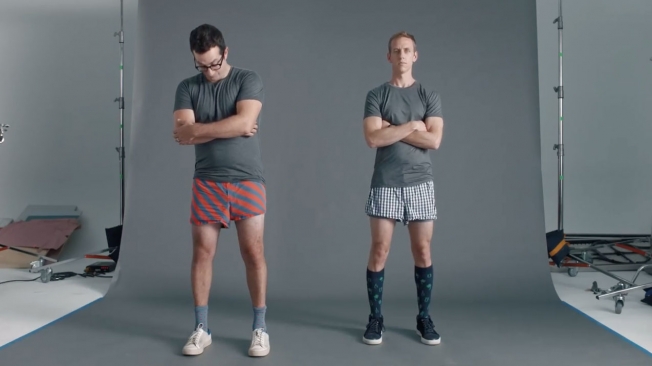 A new documentary-style spot marks the first national TV campaign for the New York-based shaving subscription service. From Partners & Spade and directed by Supermarche (Henry Joost and Ariel Schulman), the film introduces you to "the shaving club that's fixing shaving," through telling the story of its founders, Jeff Rayder and Andy Katz-Mayfield.
What started as two normal teenage boys going through puberty and realizing that the market wasn't providing affordable, good quality products, resulted in two entrepreneurs fighting off "Big Razor" and launching a great product that's accessible to everyone.
Supermarche adeptly showcases that journey, weaving together archival footage of Rayder and Katz-Mayfield, with modern footage that humorously-yet-impressively tells the story of Harry's. It's a skill that Supermarche has mastered between their work in features like Nerve, Catfish, and White Girl, to shorts to television to branded content and commercials for global brands like Nike, Google Chrome, Estee Lauder, and Derek Lam, to name a few.
Watch the full 60-second commercial above, and read more on AdWeek.