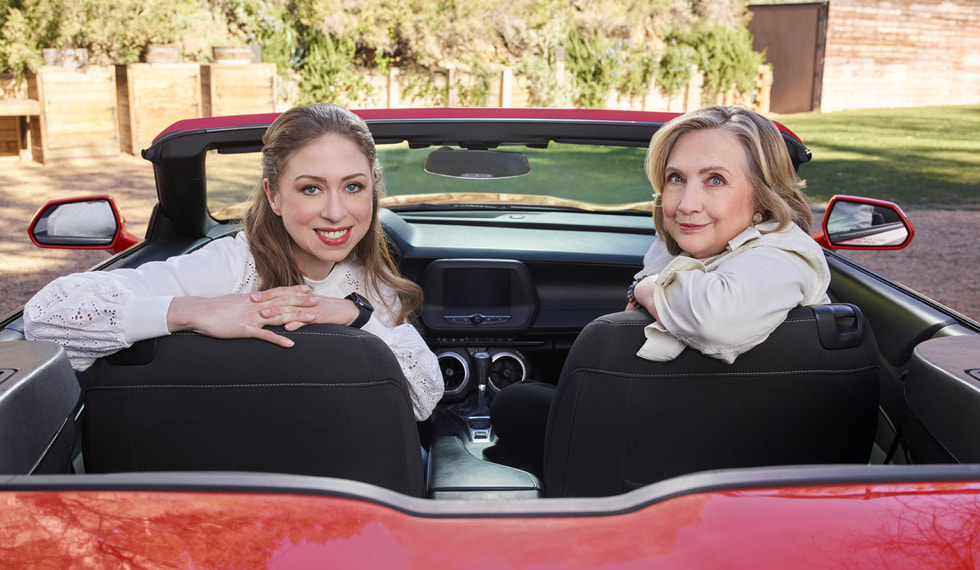 Moxie Pictures is delighted to share that MJ Delaney has directed the first episode of a new docuseries for Apple TV+ titled Gutsy. As a first-time director of a documentary, we couldn't be more proud of MJ and her achievements.
Inspired by the Clintons' New York Times bestselling book, "The Book of Gutsy Women," the series follows Hillary and Chelsea as they ask women of all backgrounds how they embody gutsiness. From artists to activists, these everyday heroes will inspire and motivate.
Alongside the Clintons are a diverse mix of extraordinary women who have made an impact in their own communities including Kim Kardashian, Megan Thee Stallion, Dr. Jane Goodall, Gloria Steinem, Wanda Sykes, Amy Schumer, Goldie Hawn, Kate Hudson and many more.
Make sure to tune in to the premiere of Gutsy on Apple TV+ on September 9th.