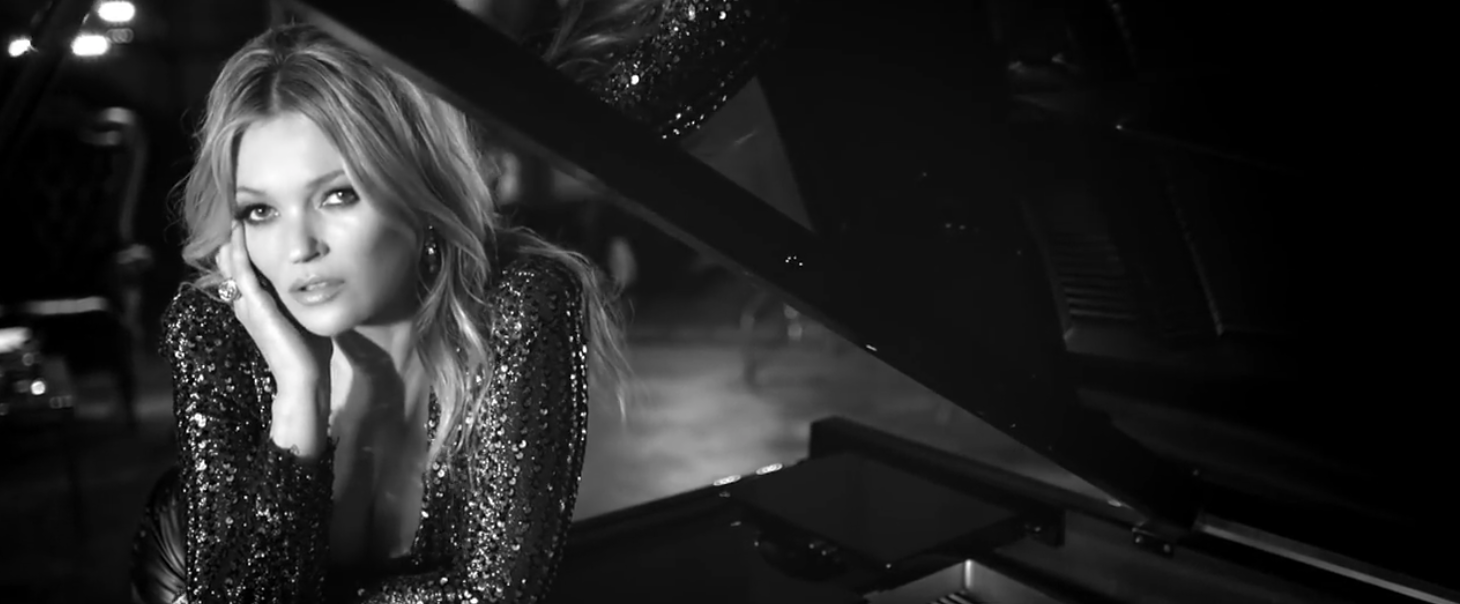 Moxie Pictures' Vaughan Arnell directs the supermodel in a stunning black-and-white music video filmed at Abbey Road Studios.
"The Wonder of You" blends Moss' legendary persona with the irreplaceable iconic presence of Elvis, with that "lush orchestral ballad" laying the backbone to the video. "Director Vaughan Arnell conceptualized the clip after noting similarities between iconic Presley images and Moss' fashion shots," Ryan Reed of Rolling Stone writes.
Elvis Presley's new posthumous LP, entitled The Wonder of You, was released in October, and includes archival vocal recordings with arrangements from London's Royal Philharmonic Orchestra. Elvis' widow, Priscilla Presley, produced the LP which spans genres from rock to gospel to country and beyond.
The corresponding vide of the same name pays tribute to the star made famous by his signature performances, opening on Moss in a black leather jumpsuit reminiscent of Elvis' outfit from his 1968 special, Elvis. Moss goes full rock star in the intimate, stark portrait from Arnell, who has previously directed videos for the likes of George Michael, James Blunt, One Direction, and Robbie Williams, as well as brands including the BBC, Emirates, Sky, and Stella Artois.
Read more on Rolling Stone.