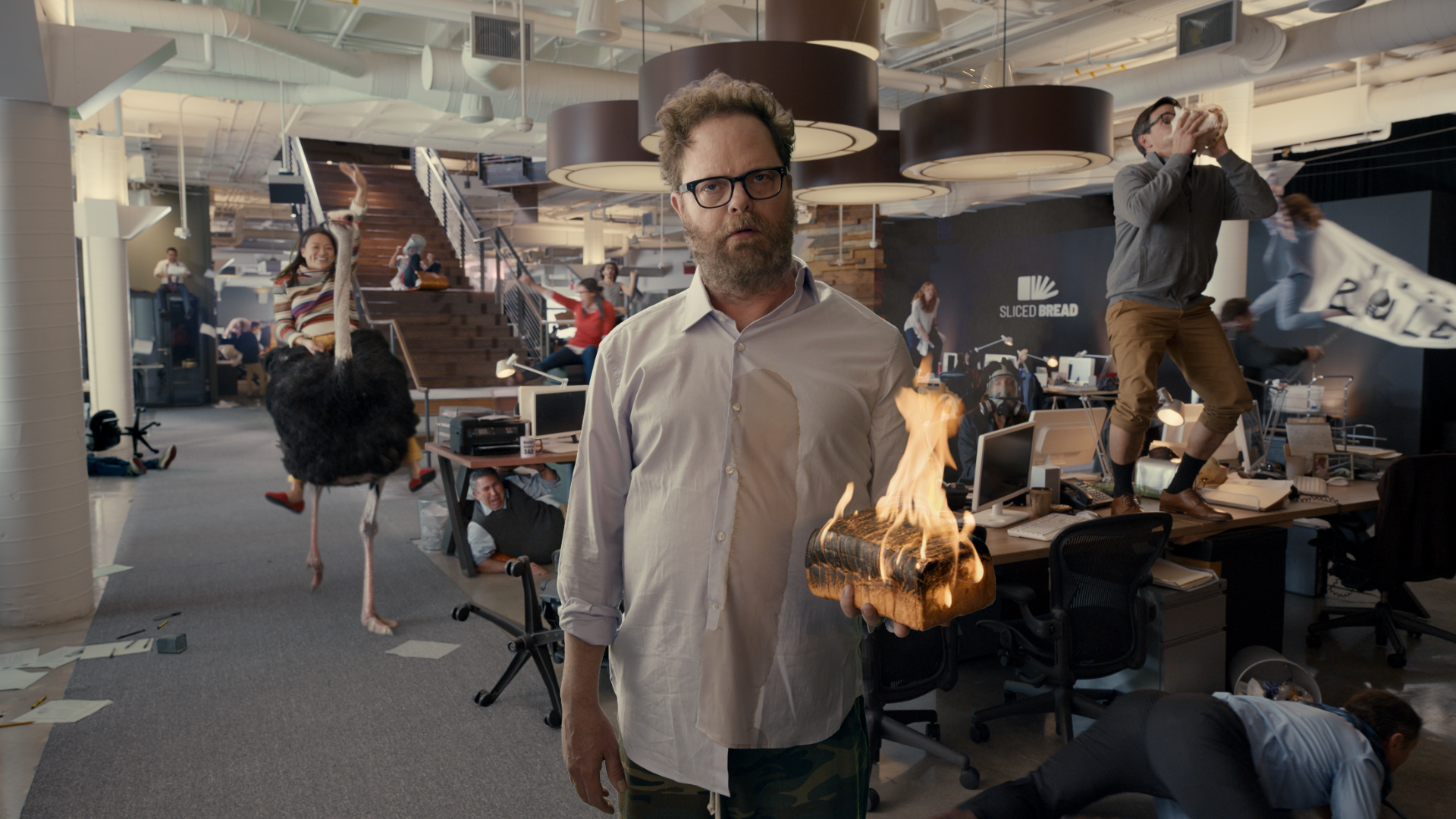 We're proud to share that Frank Todaro's "Sliced Bread" for Little Caesars has won Bronze at Cannes Lion. The spot was awarded in the film craft category, which celebrates on screen artistry.
The campaign was the pizza chain's first ever Big Game spot and featured Rainn Wilson as the CEO of Sliced Bread Inc., who find themselves in chaos upon finding out Little Caesars delivery has outdone them.
Congratulations to Frank! Watch the spot below, and see more of his best on his reel.