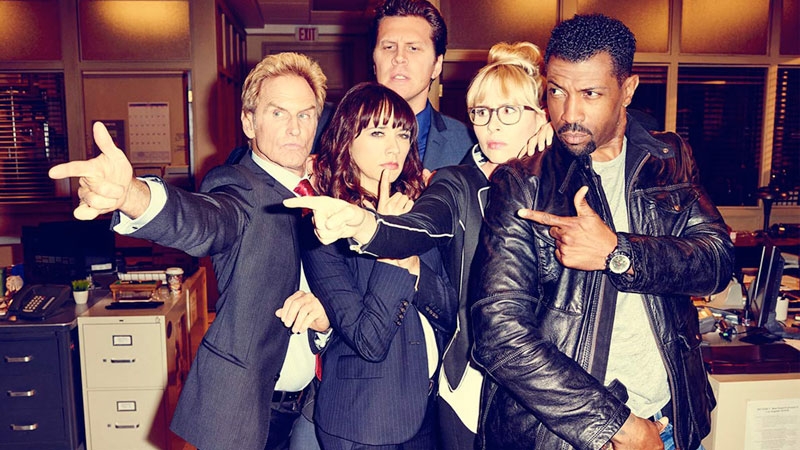 Angie Tribeca's third hilarious season is in full swing, with Dan Beers directing the third episode entitled "Brockman Turner Overdrive."
This is Dan's third time directing the TBS favorite from executive producers Steve and Nancy Carell, starring Rashida Jones. Per the description: "when a beloved badminton star is the suspect of a hit-and-run, everyone turns a blind eye except Tribeca and Geils." For newcomers to its eccentric humor, Angie Tribeca is a police procedural that takes comedic queues from the likes of The Naked Gun and Airplane!, Jones is front-and-center as the lead LAPD detective, working alongside her partner Jay Geils, played by Hayes MacArthur.
Catch Dan Beers' comedic stylings tonight at 10:30PM on TBS.